Ready!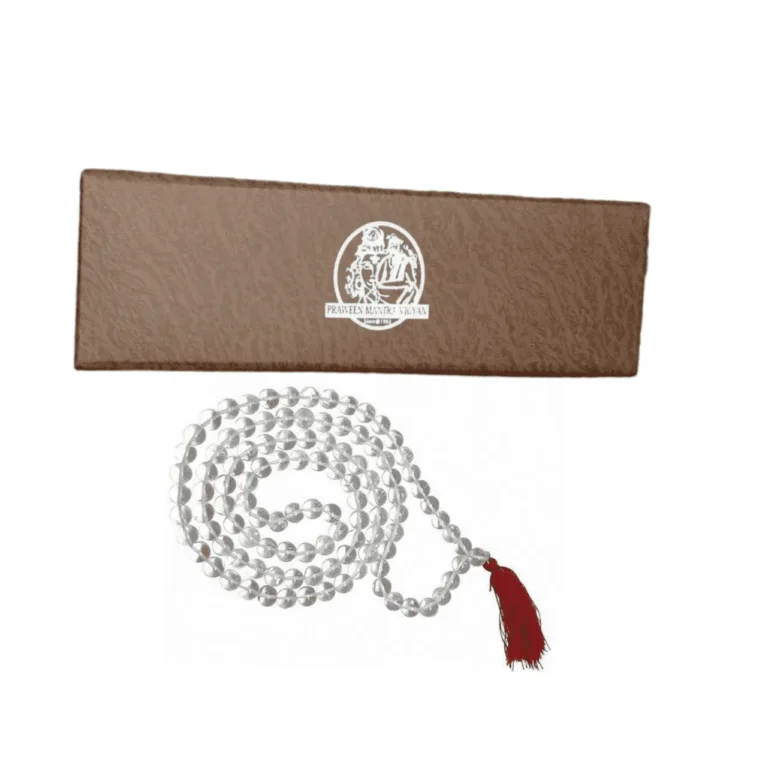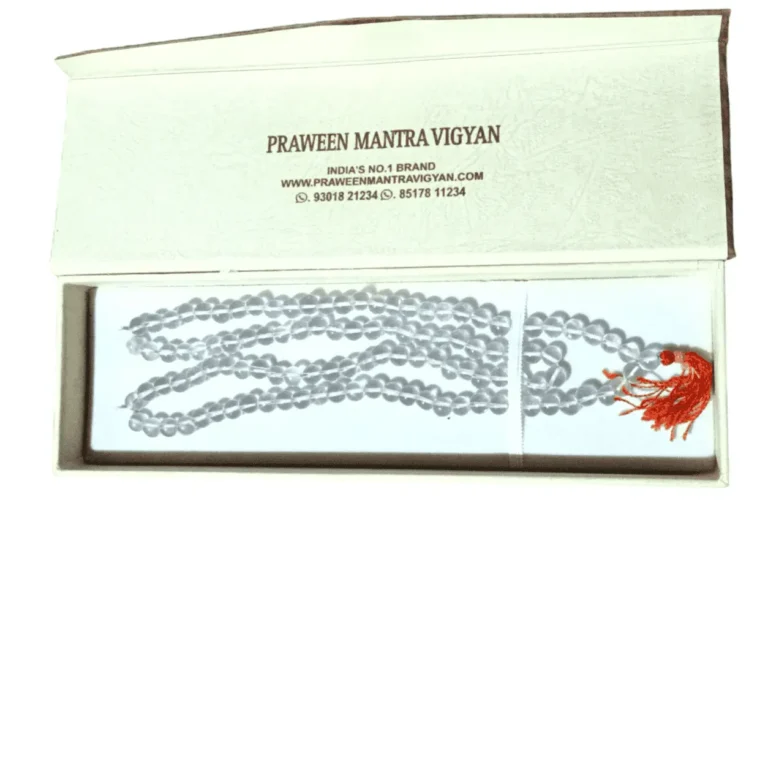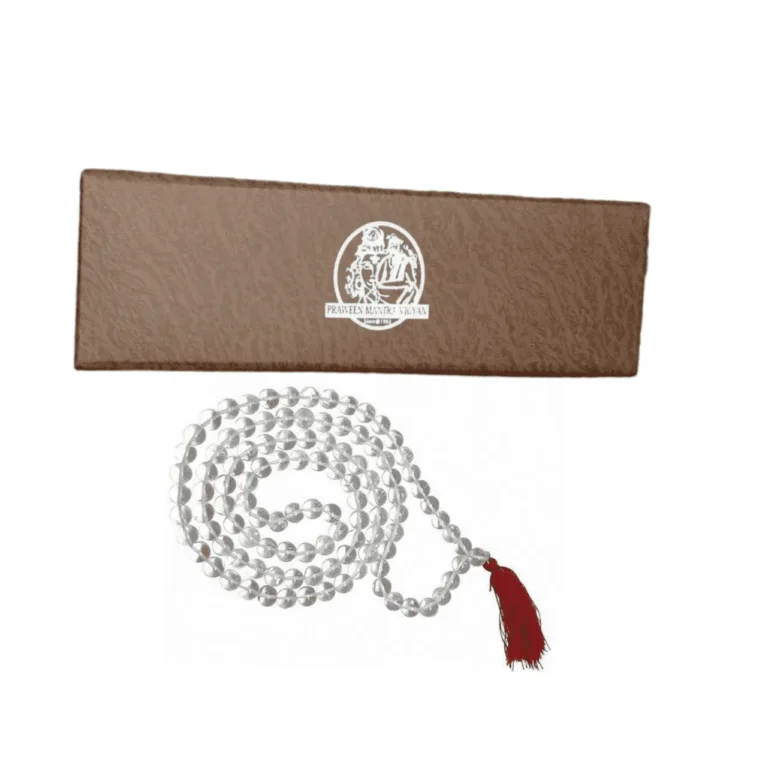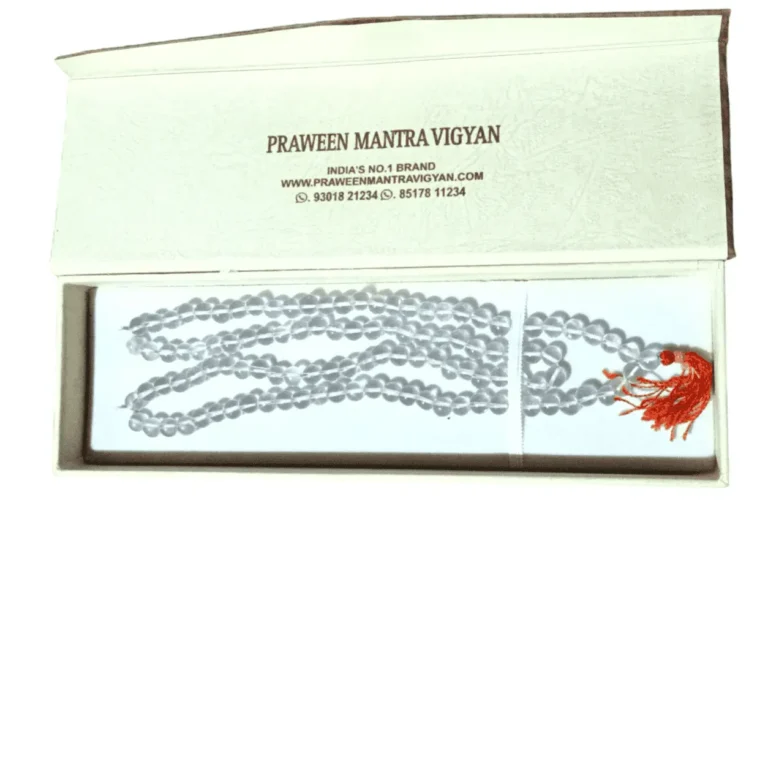 Sphatik Mala Premium 7-7.5mm PQ7
Product Details
Name : Sphatik Mala Super
size : 7-7.5mm Approximate
No. Of Beds : 108+1
Quality : Transparent Clear
2 in stock
Description
This is an original Sphatik crystal Mala with natural beads. Sphatik (Quartz Crystal) Mala helps in concentration and calms the mind. Sphatik cools your body and you can feel its calm and coolness on touching the original crystals.
Sphatic Mala helps in growth and awareness since it opens the Chakras for meditation and spiritual development.
It is especially helpful for those whose moon is in wrong place or weak in horoscope.
Wearing the mala of quartz crystal strengthens purpose in life, reduces stress, supports healing abilities and helps with balance in life.
Benefits of Sphatik spadigam Mala:
Sphatik / Quartz crystal is conducts energy and is supposed to work against negative effects and thoughts.
Wearing or chanting with it is beneficial to worship Devi Ma esp. Goddess Lakshmi and Saraswati
Sphatik Mala is useful for people to ameliorate weak moon or to please Shukra planet
Sfatic Mala helps to reduce heat or anger of the person by giving them a cool and calm mind
P.S. Medium Size Sphatik rosary is ideal for daily wearing while L and XL sizes are good for chanting. Diamond cut gives better sparkle due to bead being handcrafted with more than 32 faces.
Additional information
| | |
| --- | --- |
| Weight | 200 g |
| Dimensions | 11 × 11 × 5 cm |
No more offers for this product!
Shipping Policy
1 Before packing the product, make sure that the parcel has the right goods and invoice guidelines book.
2 It is mandatory to have packing on fixed matrix. The parcel should be labeled in which barcode is clearly visible.
It is mandatory to handle a courier within 2 days of shipping order.
Cancellation / Return / Exchange Policy
On canceling the order, 20% cancellation charge and more than 3% cancellation and late shipment will be blocked.
General Inquiries
There are no inquiries yet.