Ready!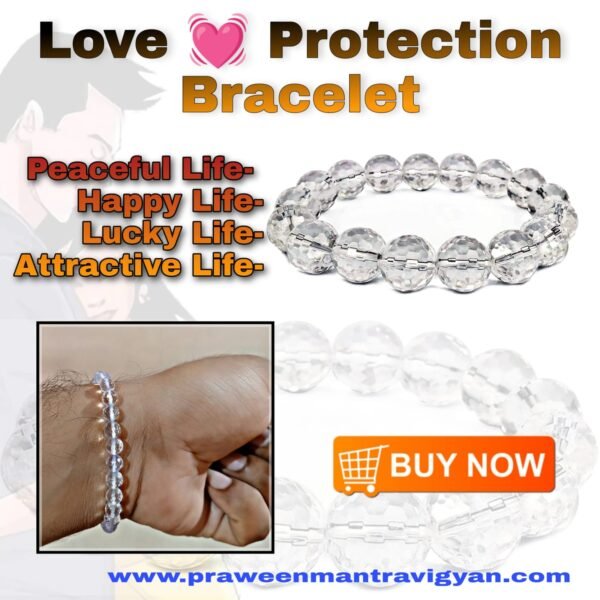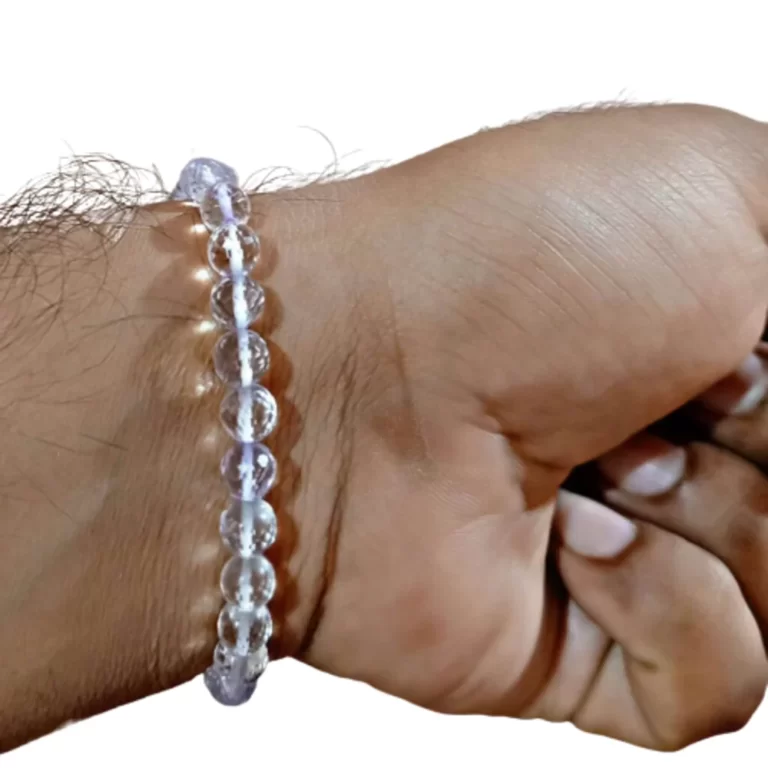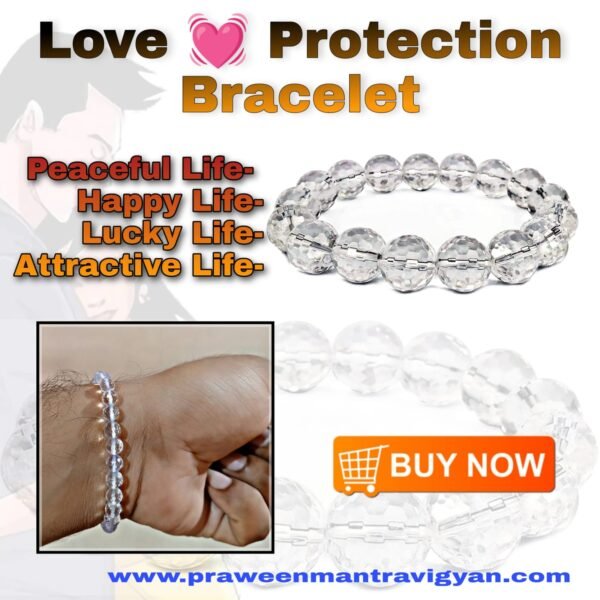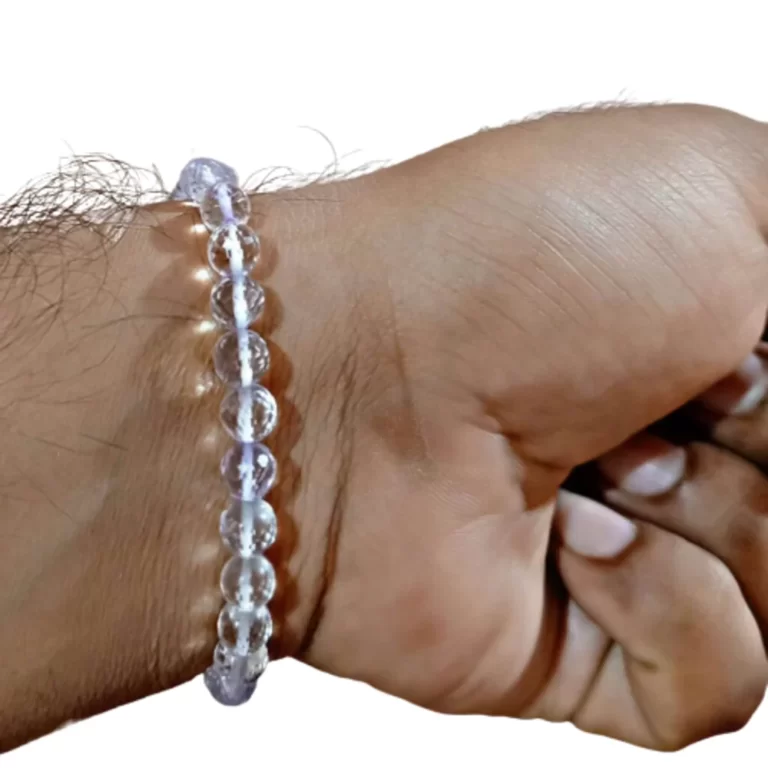 Description
love protection bracelet
ब्रेसलेट में कुल २४ दाने है इसकी बनावट डायमण्‍ड कट स्‍फटिक की है
it has total 24 beads of sphatik diamond cut shape..
इस ब्रेसलेट को वशीकरण मंत्रों के माध्यम से सिद्ध किया गया है। इसे पहनने के बाद शरीर में ओरा का क्षेत्र पड़ जाता है तथा व्यक्ति में आकर्षण की बढ़ोतरी होती है
इस ब्रेसलेट को लड़का एवं लड़की दोनों ही पहन सकते हैं। इसे पहनने के बाद प्यार में प्रबलता आती है। इस ब्रेसलेट में शुक्र मंत्रों का भी समावेश है जिसकी वजह से दांपत्य जीवन सुख में होता है एवं सौभाग्य की प्राप्ति होती है।
प्रेम विवाह की चाहत रखने वाले युवक एवं युवती इस ब्रेसलेट के माध्यम से अपनी किस्मत में प्रेम को मजबूत बना सकते हैं। इसे पहनने से आकर्षण की प्राप्ति होती है।
This basalt has been proven through vashikaran mantras. After wearing it, the area of ​​Aura falls in the body and there is an increase in attraction in the person.
Both boys and girls can wear this website. After wearing it, love comes strong. Shukra mantras are also included in this basalt, due to which married life is happy and good luck is attained.
Young men and women who want to love marriage can make love strong in their luck through this basslet. Wearing it gives attraction.
No more offers for this product!
Shipping Policy
1 Before packing the product, make sure that the parcel has the right goods and invoice guidelines book.
2 It is mandatory to have packing on fixed matrix. The parcel should be labeled in which barcode is clearly visible.
It is mandatory to handle a courier within 2 days of shipping order.
Cancellation / Return / Exchange Policy
On canceling the order, 20% cancellation charge and more than 3% cancellation and late shipment will be blocked.
General Inquiries
There are no inquiries yet.