Ready!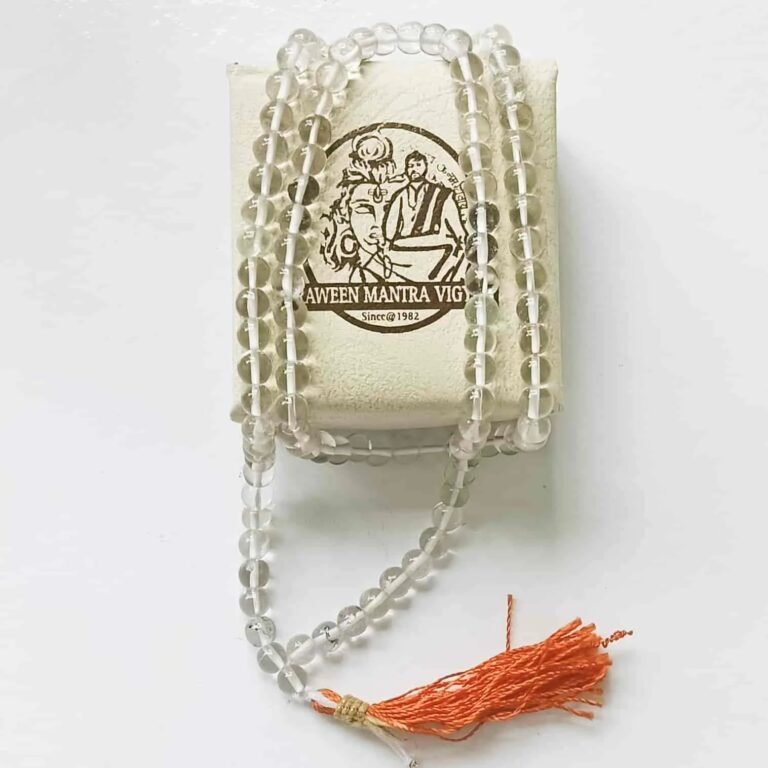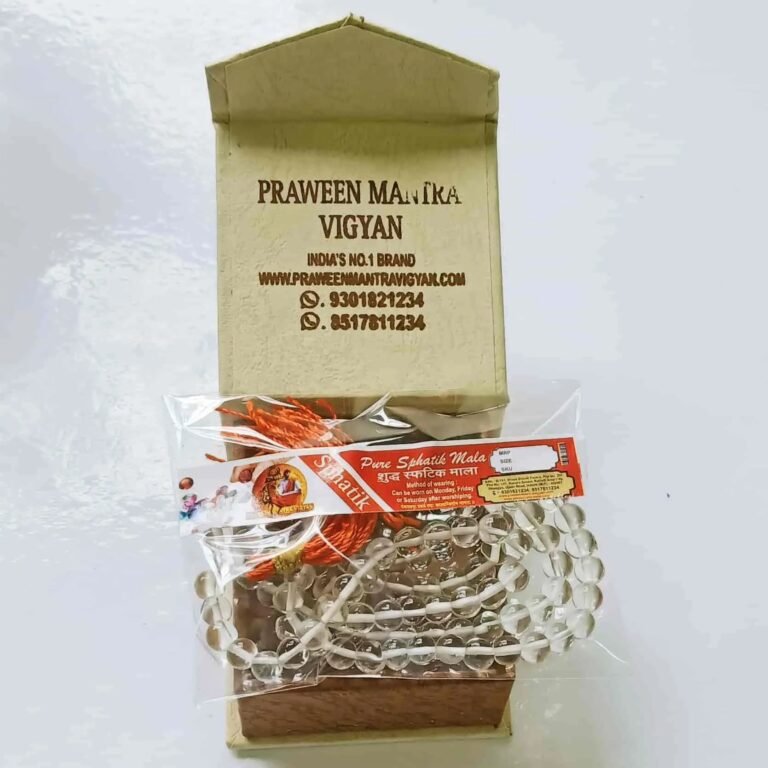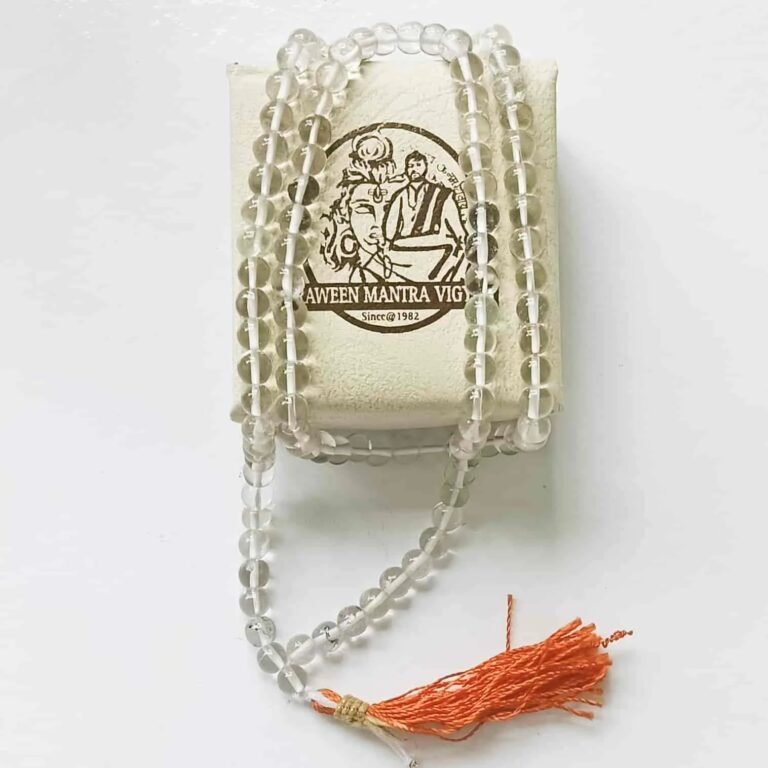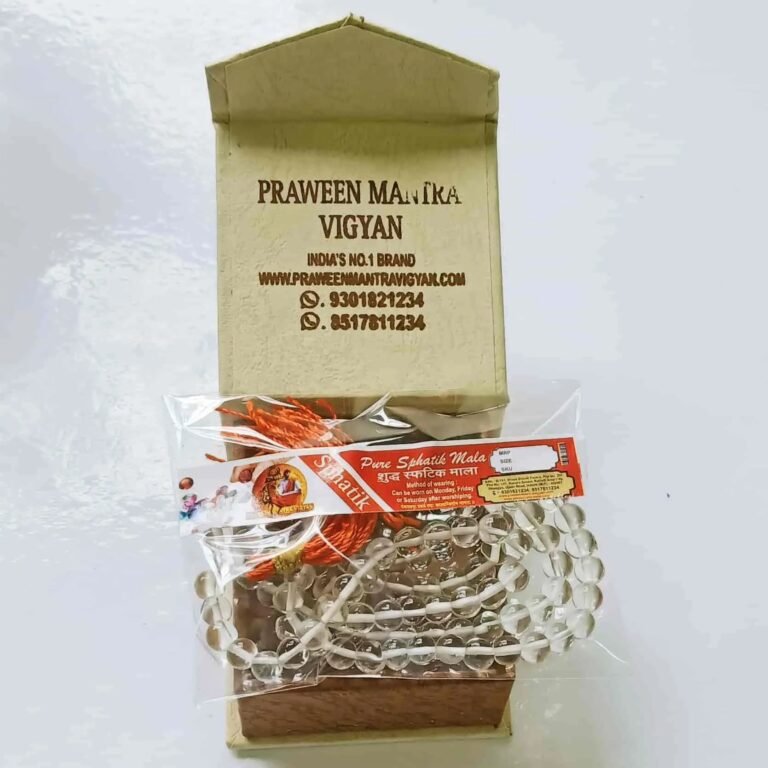 Sphatik Mala 4-5mm medium quality 108 Beads 100% Original
Out of stock
Description
Gemstone called Sphatik is a snow rock crystal. It is a pure gemstone in the world. It is transparent, clear, bright, and smooth gemstone. As per the astrology, Sphatik is related to the Planet Venus. Many people used Sphatik as a substitute for diamond to reduce the bad effect of planet Venus.
Sphatik also called Quartz crystal is a powerful stone. It enhances energy by absorbing, storing, amplifying, balancing, focusing, and transmitting. Sphatik is a stone of clarity and dispels negativity While it can be used to purify and clarify the spiritual, mental, and physical planes, it is also a stone of harmony Sphatik balances energies and is even helpful in romantic relationships. In many cases, Sphatik is used to perform diagnostic healing as it amplifies healing energy.
Pure Sphatik Mala/Rock Quartz Crystal 108 +1 Beads
Because Sphatik is a natural gemstone, it has power to absorb the energy of mantra chanting. Sphatik Mala is used for Japa of Goddess Laxmi, Gayatri, Maa Durga, and Maa Sarswati, Shukra, God Ram, Sai Baba, and Ganpati. Benefits of Pure Sphatik Mala:
It gives concentration, cools the body, and calms the mind
Helps in getting a sound and healthy sleep
Mala can be used for meditation purpose as well
It is useful for intellectual and spiritual activities
It cools down the body heat of the person
Wearer can get relief from stress and headache
It increases the intuition and concentration power
It stores, releases, and regulates the energy
It ensures growth and awareness
It opens all the 7 Chakras spiritual development
No more offers for this product!
Shipping Policy
1 Before packing the product, make sure that the parcel has the right goods and invoice guidelines book.
2 It is mandatory to have packing on fixed matrix. The parcel should be labeled in which barcode is clearly visible.
It is mandatory to handle a courier within 2 days of shipping order.
Cancellation / Return / Exchange Policy
On canceling the order, 20% cancellation charge and more than 3% cancellation and late shipment will be blocked.
General Inquiries
There are no inquiries yet.